X1-EVC-7.2K | X3-EVC-11K | X3-EVC-22K
SMART EV CHARGER
SolaX Power is delighted to announce the release of our new EV Charger, charge your electric vehicle at home from your solar with the SolaX smart home wall box. The smart home wall box enables customers to really maximise the use of generated solar in the home if they have an electric vehicle.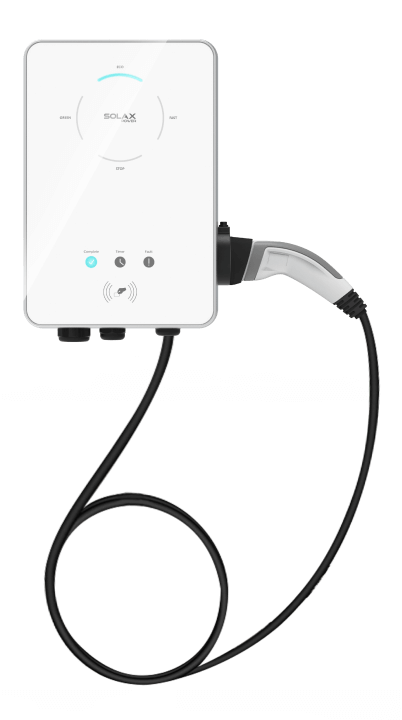 Add to Existing PV
Charge from Grid
Online Monitoring with APP and Website
Capable with 100% Green Energy Generated
Easy Installation
Plug or Socket Outlet Selectable
Request a Quote
ALL-IN-ONE RESIDENTIAL STORAGE SYSTEM NEW WITH Electric Vehicle Charging Feature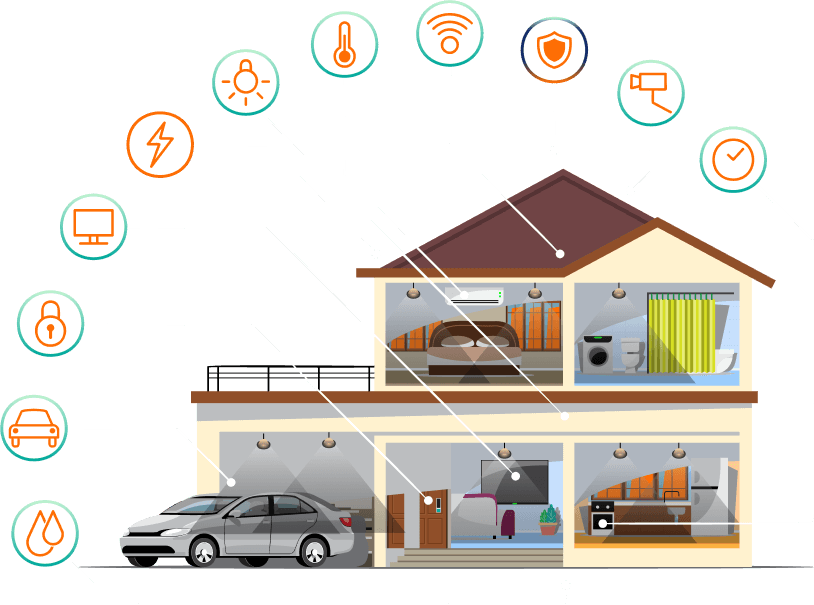 Form an intellgent photovoltaic, storage and EV charging energy system through the communication between the smart EV charger and SolaX Power inverter. Efficient and flexible configuration of the all-in-one system, to satisfy users' individual demands. Realize the cascade utilization of the power grid and reduce the electricity cost of users.
Request a Quote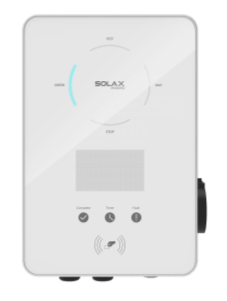 CHARGING MODE
Advanced Functions
Smart EV Charger has 3 modes, Green Mode, Fast Mode, and ECO Mode. The main purpose of Green mode is to charge the EV with PV energy as much as possible. ECO mode help users to charge their EV with a fixed power while the energy will also from the PV as much as possible. Fast mode will charge the EV at the fastest rate and will import grid electricity if there is insufficient surplus generated power.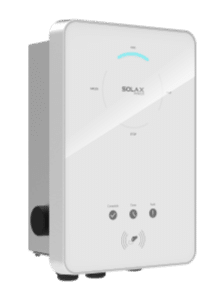 MULTIPLE PROTECTION
Security
Over/Under voltage protection, Overload protection, Shortcircuit protection.
Current leakage protection, Grounding protection, Surge protection.
Overtemperature protection.
Choose Reliable EV solutions
Receive a personalised proposal within 48 hours